English content

>>> HUSSEY-REGAN ALBUM CURIOS ON VINYL <<<

>>> THE MISSION TOUR DATES 2013 <<<



Hussey-Regan Curios Nov. 2011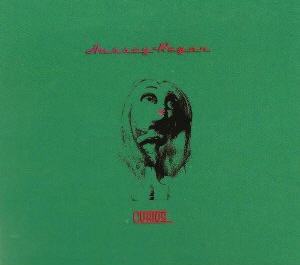 > Read the news (engl.)
> Read the news (ger.)



Wayne solo videos
Wayne live in Utrecht 25.11.2009
I`m Falling (working title)
Filmed by likeahurricane69




Wayne live in Vienna 08.12.2009
There`s nothing left between us (working title)
Filmed by Jost7


Latest News & Updates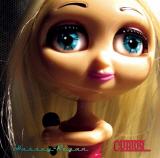 Curios Cover

> Wayne Hussey with Marcus Birro
and The Pornographic Angels
Album "The Ungodly Hour" out now!

> Wayne in Sao Paulo YouTube links

> Wayne solo live in Sao Paulo
> The Mission live in Germany

> Christmas message & free download

> HUSSEY-REGAN album CURIOS on vinyl
> Wayne solo in Buenos Aires
> Wayne on Erica Nockalls solo album

> Interesting new YouTube links

> Wayne on Brazilian TV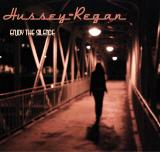 > Wayne solo live in Brazil
> The Mission XXV tour dates

> New Hussey-Regan single in June

> The Mission XXV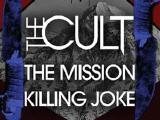 > The Mission, The Cult & Killing Joke tour!

> Interview with Wayne in Portuguese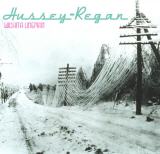 Help choose the next Hussey-Regan single!
> Hussey-Regan @ Facebook


New Hussey-Regan single
"Wichita Lineman" on 23rd January:

> News
> Hussey-Regan


> Christmas message from Wayne


Julianne and Wayne live on the radio, Monday 28th November:

> Julianne: 4 - 4:30pm
> Wayne: 8 - 8:30pm


> New Hussey-Regan video


> Hussey-Regan Curios CD with extra tracks on Cherry Red Records

> New interview with Wayne

> CURIOS "No.1" @ Ebay


> The pre-ordered CDs of CURIOS and the Hussey-Regan Shirts were sent out! You can still order HERE

> New Interview with Wayne

> Hussey-Regan charity single release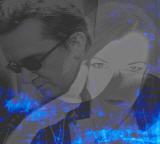 Hussey-Regan
> CURIOS: in their own words
> New video by Julianne

> Hussey-Regan album CURIOS is now available to pre-order

> Mission warm-up show
> Wayne to DJ

> CURIOS album taster online
> HUSSEY-REGAN NEWS


New Q&A with Wayne @ MWIS

> Hussey answers the tough questions
> Hussey answers the tough questions - pt.2


The Mission add another show:

31.10.2011 Frankfurt, D - Das Bett (Support: Dead Guitars)

> TOUR
> NEWS

> Hussey-Regan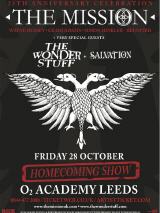 - Show in Brixton is sold out!
- Special guests for Leeds:
- The Wonder Stuff and Salvation

> All tour dates

- New interview with Wayne online
@ Grave Concerns

> read the German news and visit MWIS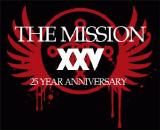 The Mission
25th. Anniversary Shows 2011
Tour update Europe:

> The Mission Official

> And The Dance Goes On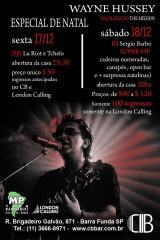 POSTPONED
23.12.2010
> Christmas interview with Wayne
> MWIS Forum

13.12.2010
> Wayne postpones his Sao Paulo shows
> NEWS

07.12.2010
> The Mission live in London
> 22.10.2011 confirmed!
> NEWS

30.11.2010
> Liverpool Music Images
by Francesco Mellina inc. Wayne Hussey, Pete Burns, Depeche Mode, Peter Murphy and many others.
25th. Anniversary show news are coming soon...

27.10.2010
Wayne live on Swedish TV:
> like a child again
with Mats Lerneby

> bird of passage
with Mats Lerneby & introduction by Marcus Birro


25.10.2010
YouTube links from the Birro, Hussey & Lerneby tour
> TOUR


17.09.2010
> New Q&A with Wayne
> New live download


15.09.2010
Update tour dates October / November
> TOUR

03.09.2010
New live downloads > Downloads
Hussey-Regan > News + Projects
New pics & links > Tour
Marcus Birro & Wayne > Tour


25.07.2010
Bristol set list & YouTube links, Rotterdam + Essen set lists > TOUR

14.07.2010
Torino set list, pics & YouTube links
> TOUR

08.07.2010
Hussey-Regan news
> NEWS (ger.) or MWIS (engl.)

21.06.2010
Wayne Hussey solo show in Essen (Germany) is sold out!
> TOUR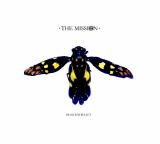 31.05.2010
The Mission Dum-Dum Bullet album teaser
> NEWS (engl.)

25.05. 2010
One more solo show added (Germany)
> TOUR

21.05.2010
Wayne Hussey & Simon Hinkler confirm Whitby! > NEWS

20.05.2010
New pics, set list & links from Italy added > TOUR
Many thanks to Emanuela Ciappina, Francesca Condoluci and Newwaveroma!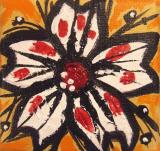 HOPE sampler
18.05.2010
Wayne Hussey / The Mission contribute "lost" track to Sophie Lancaster Foundation > NEWS (ger. & engl.)

Listen to "She`s Gone Away"
> Mission MySpace

12.05.2010
New solo shows announced
> NEWS / TOUR

07.05.2010
Watch a video from a new WH song, filmed by Manuel in Lisboa last week > TOUR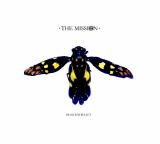 Dum-Dum Bullet
Dum-Dum Bullet will be on sale one week before release in Europe in the Mission Shop.
Release dates: June 25th (Germany), 28th (Europe), 29th (USA)

05.05.2010
Dum-Dum Bullet news > NEWS

23.04.2010
The show in Rome will now take place on the 6th of May, see TOUR

21.04.2010
Tour update Italy > NEWS

19.04.2010
Wayne postpones the show in Rome > NEWS


22.03.2010
Q&A with Wayne from November 2009 > rockpages.gr

SPV album is now scheduled for a June release and it's called "Dum-Dum Bullet", see NEWS section for tracklisting


15.03.2010
Wayne solo: more live shows announced > TOUR

Also German label Echozone - who released Wayne's album BARE in Europe - have just released the new "Correlation" 2xCD sampler featuring an unreleased live version of Wake by Wayne; the CD also features Wambulance by Mob Research (side project formed by MGT and the late Paul Raven of Ministry/Killing Joke). Also included is Pristine by Dead Guitars (featuring guitars by MGT) and also a brand new Metalmorphosis remix of Unbreak Me by MGT for German band Akanoid. More details can be found HERE


15.02.2010
Wayne solo in Italy in April > TOUR

14.01.2010
Exclusive new download > Downloads

08.01.2010
First solo appearance of the year confirmed now: QFestival, Spain > TOUR

26.12.2009
Message from Wayne > NEWS

23.11. + 28.11. + 03.12. - 15.12.2009:
Set lists, pics, reviews & links (inc. a new song on YouTube!) > TOUR
Wayne`s Gibson acoustic guitar on Ebay

16.11.09:
Pics & video-links from Athens > TOUR
Thanks to Dimitris & Nassos A.

13.11.09:
BARE reviews in German online & print magazines > BARE

Tour starts today in Athens, Greece
> TOUR

11.09.09:
New Q & A with Wayne Hussey

01.09.09:
Special BARE pre release starts today
> Bare Fan Aktion

19.08.09:
BARE release - inc. 4 bonus live tracks - through Sony in Germany: 23.10.09
Special pre release date: 01.09.09
> see BARE for details

Wayne Hussey & Miles Hunt live in Europe October / November
> TOUR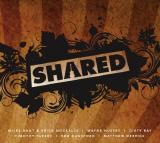 SHARED CD 2009
01.08.2009:
Wayne & Miles Hunts` SHARED project
> INFO & LINKS

>>> BUY NOW (UK buyers only)

>>> BUY NOW (all non-UK buyers)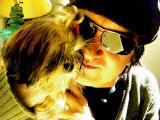 Wayne & Shih-Tzu Tinkerbell
26.05.2009
Happy Birthday Wayne!

22.05.2009 + 26.05.2009
News from the BBC 6 interview:
Wayne & Julianne Regan are going to make an album together!
> News


Dead Guitars album FLAGS feat. Wayne Hussey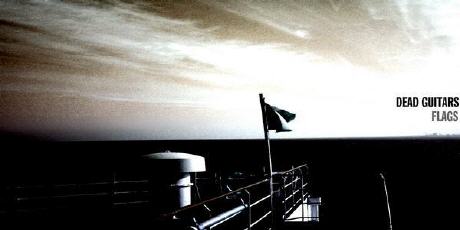 click for more infos
English content



> Q & A with Wayne - NEW
E-mail interview September 2010 by Petra

> Q & A with Wayne
E-mail interview August / September 2009 by Petra


> set lists, pics and links from the solo shows 2008 / 2009


> Q & A with cellist Victor Rice
by Michel, July 2008


> DJ Kastilla feat. Wayne Hussey
infos about the collaboration


> Q & A with Wayne
E-mail interview January 2008 by Petra


> Q & A with Wayne
E-mail interview 2007 by French D-Side magazine
English transcription




more soon...